Martin Due – visual artist living in Norway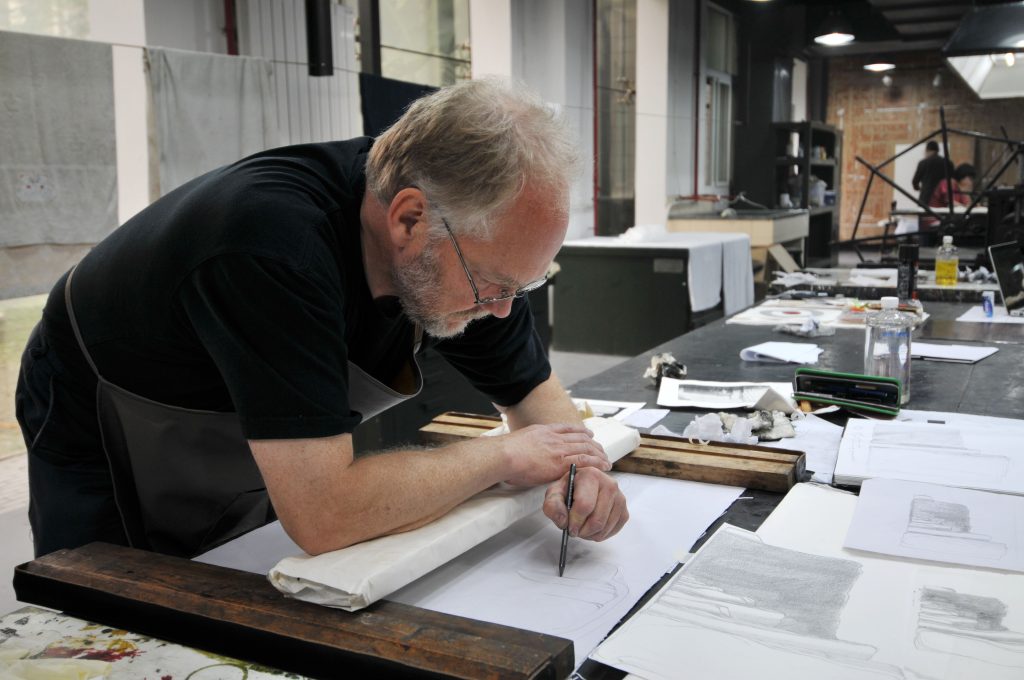 Martin Due (b.1955) grew up in the university city of Uppsala in Sweden in an environment of both music and art, and early learned printmaking in his father's, the artist Christian Due's workshop. He has been working as both a printmaker and a musician holding a degree in violin from Trondheim Music Conservatory and a Master of Art and Design from Oslo University College. Since 1993 his residence and workshop have been in the city of Molde on the Norwegian west coast.
Martin Due has exhibited in several Scandinavian and European countries as well as China and USA. His works are in many private and public collections. He has received both local and national scholarships and been active as board member of both local and national artist organizations and galleries.
Most often the theme of work in his intaglio prints have been inspired of both the appearance and the dramatic history of the Scandinavian and Icelandic arctic landscapes. The actual expressions though have varied a great deal from landscape portraits, half abstract rock and stone structures and, in the recent years, research in visions of a more existential character.